About Dr. Aaron Goodwin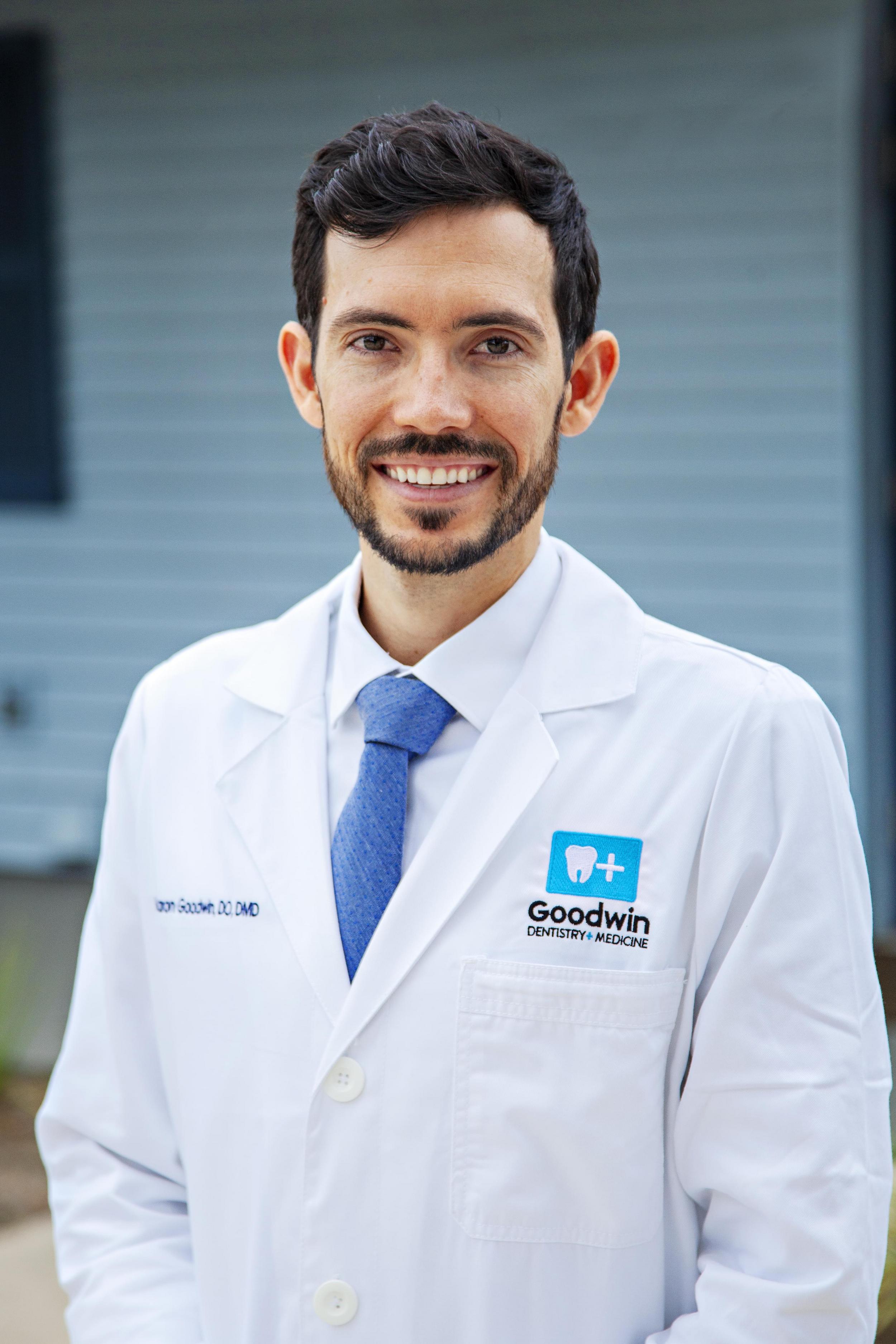 As a lifelong resident of Florida, Dr. Goodwin has strong ties to the Central and South Florida community. Dr. Goodwin obtained his Bachelor of Science degree in Biological Sciences and his Master of Science degree in Biomedical Sciences from Florida Atlantic University. He then completed six years of training at Nova Southeastern University, earning his Doctor of Osteopathic Medicine (DO) and his Doctor of Dental Medicine (DMD). During these years, he was the recipient of the prestigious Student of the Year and Horace Wells Anesthesiology awards from NSU. Upon graduating from dental and medical school, Dr. Goodwin completed his Family Medicine Internship at Florida Hospital East Orlando.

Dr. Goodwin is one of the few practitioners in the USA who implements this dual license in dentistry and medicine. He is uniquely positioned to correlate your medical and dental concerns. To bring these two separate realms closer together, he started practicing Integrative Dentistry, also known as holistic or biologic dentistry. This field utilizes the best of modern dentistry without the potentially harmful materials and procedures commonly practiced in dentistry today.

Recognizing an overwhelming need in the community, Dr. Goodwin is passionate about treating craniofacial pain, TMD, and sleep-disordered breathing in children and adults. These conditions are vastly undertreated and underdiagnosed. Consequently, many people struggling with pain and fatigue do not know that help is available.

Today, Dr. Goodwin enjoys educating patients and giving them the tools to live healthier lives, often independent of medications and temporary fixes. He regularly attends cutting-edge professional development to advance his clinical skills for the benefit of his patients.

When not investing in his patients, Dr. Goodwin cherishes time with his dear wife, son, and daughter. He also enjoys time with his local church, serving in medical missions, working on home restoration projects, and personal fitness.

Upon meeting Dr. Goodwin, you will be comforted by his desire to understand your needs and his commitment to providing you with the highest quality of care. If you have any questions or would like to contact Dr. Goodwin, please call our office at 407-671-2300.